ÉRD, HUNGARY
---
Production site & HQ
10-12 Szamos Street, 2030 ÉRD, HUNGARY
Phone: +36-23-521-261
Fax:     +36-23-521-260
order@mediradiopharma.hu
TAMPA (FL), USA
---
14030 Waterville Circle,
Tampa, FL, 33626
Phone: +1 813 809 1516
US-Ops@mediradiopharma.hu
IN PARTNERSHIP WITH GE HEALTHCARE (GEHC)
---
GEHC is the authorized partner for the distribution of a range of MRP's products in numerous European countries.
In case of product inquiries, please do not hesitate to contact us - regardless of country name or product – we will direct you to our local distributor immediately.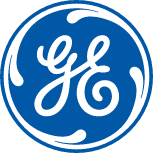 WE ARE PROUD MEMBERS OF:
---
DRUG SAFETY
---
Our company takes product quality and accountability regarding drug safety very seriously; we handle all enquiries, complaints or comments about our marketed products as a priority. 
If you have any complaint or comment about any of our products or product safety issues, then please let us know by contacting our safety group here: safety@mediradiopharma.hu
Phone: +36-30-096-9147 (24-hour-service)
We will evaluate the case and forward it appropriately to the relevant Authority in accordance with international regulations.
Please also contact us if you have any questions about our kits (link) or if you need information about the use of our products. Alternatively, you can also contact the Pharmacovigilance department of the Authority in your country.