 WHO WE ARE
---
Medi-Radiopharma (MRP) has more than 25 years of experience in developing, manufacturing and supplying radiopharmaceutical products to customers around the globe. During this time MRP has become one of the well-known and reliable Nuclear Medicine Suppliers - not just in Europe but - all over the world.
MRP is committed to serve the recovery of patients worldwide by supporting the clinical decision making. To achieve this goal, we are constantly striving on providing our partners with the highest quality products and services.
OUR NEW FACILITY
---
The construction of our new manufacturing facility in Érd (by Budapest) will be completed by Q1 2024.
Join our team and be part of our journey.
Expected completion: 2024/Q1
New site of 12.000 m2/3 acres, with additional manufacturing space of 2.600 m2/28.000 sqf.
The new manufacturing site will triple our annual capacity and reach 3.2 million vials/year.
TC99M LABELING
---
MRP specialized in the production and supply 
of generic in-vivo kits for Tc-99m labeling
Used in the field of nuclear medicine, our products enable early diagnostics of cancer and other organ dysfunction (heart, brain, kidney, lung and beyond).
Our products are currently available in more than 70 countries.
Interested in becoming a new distribution partner?
OUR PRODUCTS
---
MRP holds a wide and diverse portfolio of well-known products registered in more than 70 countries world-wide
We pride ourselves on our ability to deliver a steady supply of quality diagnostics and we support the development of therapeutical compounds with the highest standards of quality and safety assured at every stage. Check here for more product information.
Radiopharmaceuticals for Sentinel node detection (99mTc-HSA NANOSIZED COLLOIDS)
Nano-Scan (Tc-MR-7)

Senti-Scint (Tc-MR-4)

Nano-Albumon (Tc-MR-3)
Radiopharmaceuticals for cardiac studies (99mTc-MIBI)
Radiopharmaceuticals for brain and cell labelling studies (99mTc-HM-PAO)
Medi-Exametazime (Tc-MR-14)

Brain-Spect (Tc-MR-5)

Stabilized Brain-Spect (Tc-MR-15)

Leuco-Scint (Tc-MR-6)

Separation and labelling accessories for Leuco Scint kit
Radiopharmaceuticals for kidney evaluation
Renoscint MAG3 (99mTc) Tc-MR-16

Mercapton (DMSA) (Tc-MR-13)

Renon (DTPA) (Tc-MR-11)
Radiopharmaceuticals first generation commercial kits
Macro-Albumon (MAA) (Tc-MR-2)

Skeleton (MDP) (Tc-MR-10)

Bromo-Biliaron (Br-IDA) (Tc-MR-12)

Pyroscint (PYP) (Tc-MR-9)

Albumon (HSA) (Tc-MR-17)
Quality control products
MediCheck QUALITY CONTROL KIT MR-21

MEDI-MEDIA FILL KIT & MEDI-MEDIA FILL KIT SUPPLY PACKAGE

Sterile and vacuum vials
FAST TRACK ORDERS
---
Should you urgently need just a handful of kits, please submit a fast track order and we will get in touch with you within two business days.
QUALITY ASSURANCE
---
Medi-Radiopharma is a GMP certified manufacturer
MRP holds a valid Manufacturer's Authorization, Certificate of GMP and GDP Compliance, Wholesale Distribution Authorization, Good Laboratory Practice (GLP) Certificate, Wholesale distribution License for Radiopharmaceuticals, Animal testing & isotope licenses, ISO Certificate and more.
OUR SERVICES
---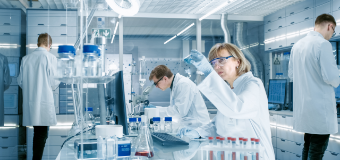 Leveraging our deep expertise, we offer multiple services in R&D of new drugs and developing manufacturing processes of sterile injectable drugs. MRP has a deep expertise along multiple capabilities, such as Reseach & Development of new drugs as well of new manufacturing processes of sterile injectable drug products.
REGULATORY SUPPORT
---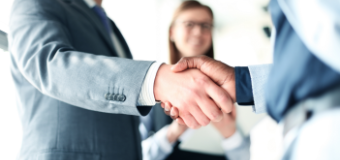 Our regulatory department is very well versed in getting our products registrered in different geographies. Should you need assistance in getting our products approved in your specific geography, let us know and we are happy to partner with you.